I was at the library the other day. Our library has a good selection of videos and DVDs.
I don't remember why, but I just decided to search to see if any of our local libraries had any movies or television shows featuring Chesterton or Chesterton stories.
I discovered my library had The Detective. The British title for the film was Father Brown.
What a find. Alec Guinness as Father Brown. Peter Finch as Flambeau.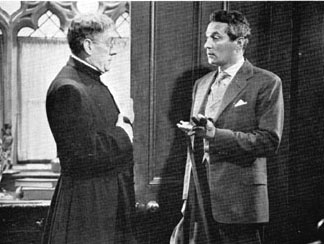 Well written, well acted.
I wonder what other Chesterton film treasures are out there.